Open Day at ISB for prospective Preparatory and Grade 1-8. pupils and their parents on Tuesday, 6 November.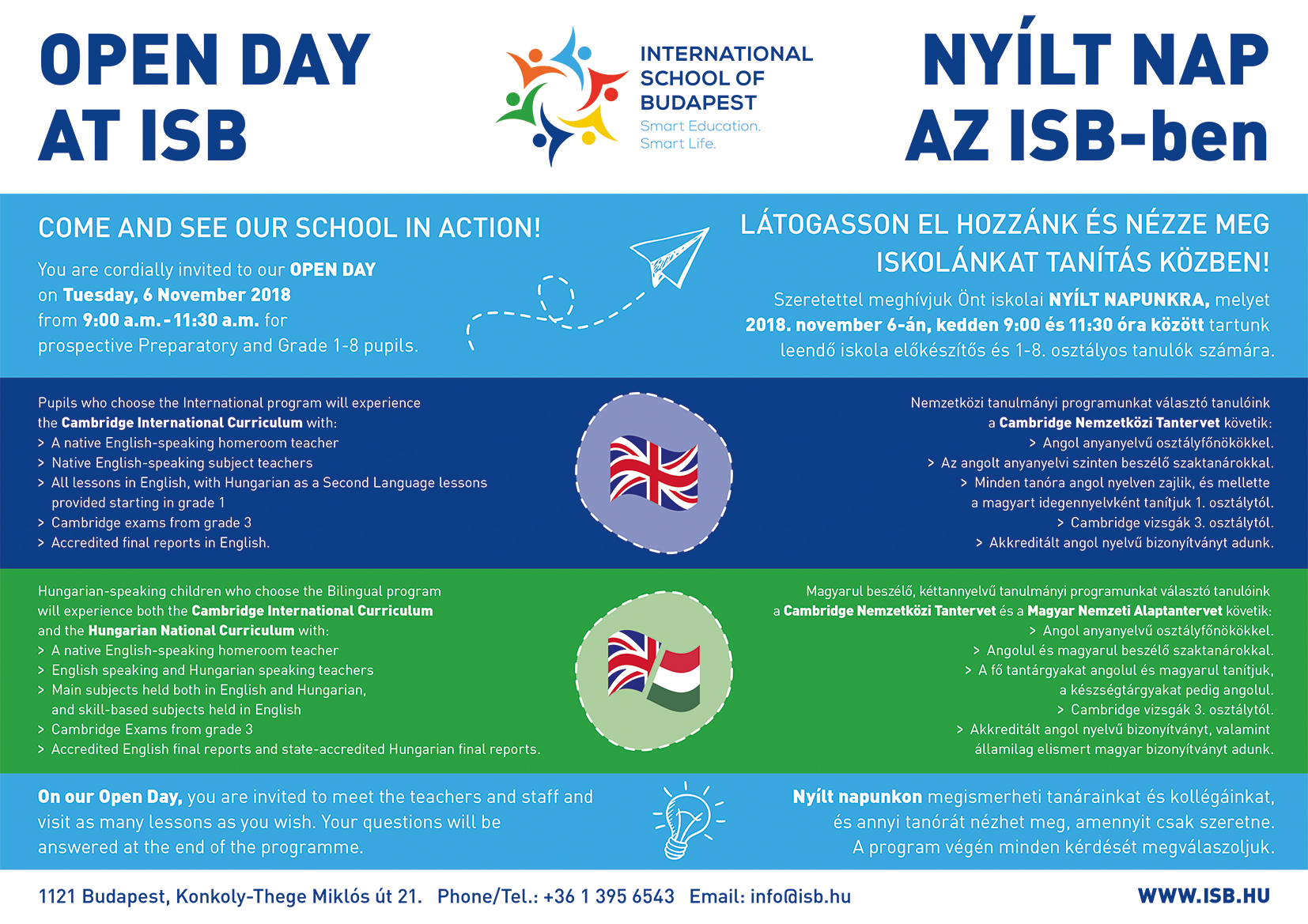 Come and see our school in action!
Programme Outline:
Between 9:00 and 11:30 hours you are invited to meet the teachers and staff and visit as many lessons as you wish. Your questions will be answered at the end of the programme.
Please sign up here: