Open Day High School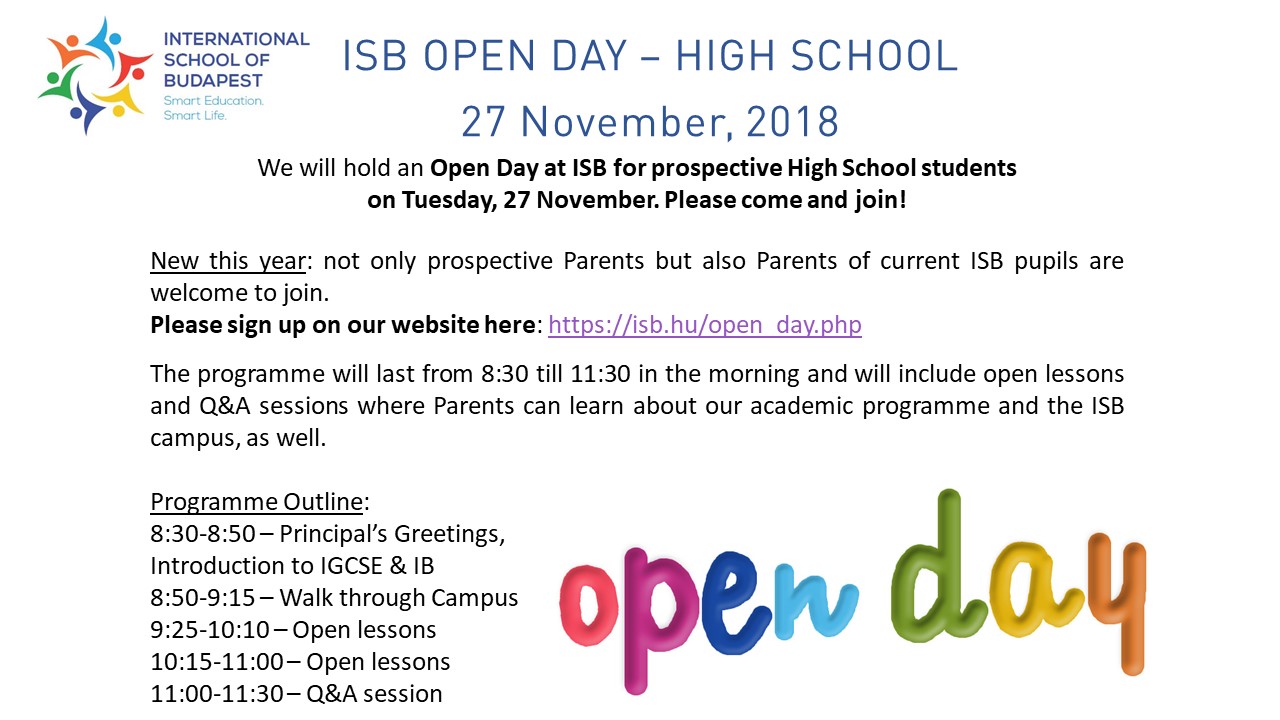 We will hold an Open Day at ISB for prospective high school students
on Tuesday, 27 November. Please come and join!
Please sign up on our website here: https://isb.hu/open_day.php
New this year: not only prospective Parents but also Parents of current ISB pupils are welcome to join.
The programme will last from 8:30 till 11:30 in the morning and will include open lessons and Q&A sessions where Parents can learn about our academic programme and the ISB campus, as well.
Programme Outline:
8:30-8:50 – Principal's Greetings and Introduction to IGCSE & IB
8:50-9:15 – Walkthrough Campus
9:25-10:10 – Open lessons
10:15-11:00 – Open lessons
11:00-11:30 – Q&A session